We are proud to announce that in less than one month we will host the 2023 Indy airstrip attack by Indiana Corn Marketing Council and First Farmers Bank and Trust. For the first time ever, we are hosting a 3 day event from August 11th through to the 13th.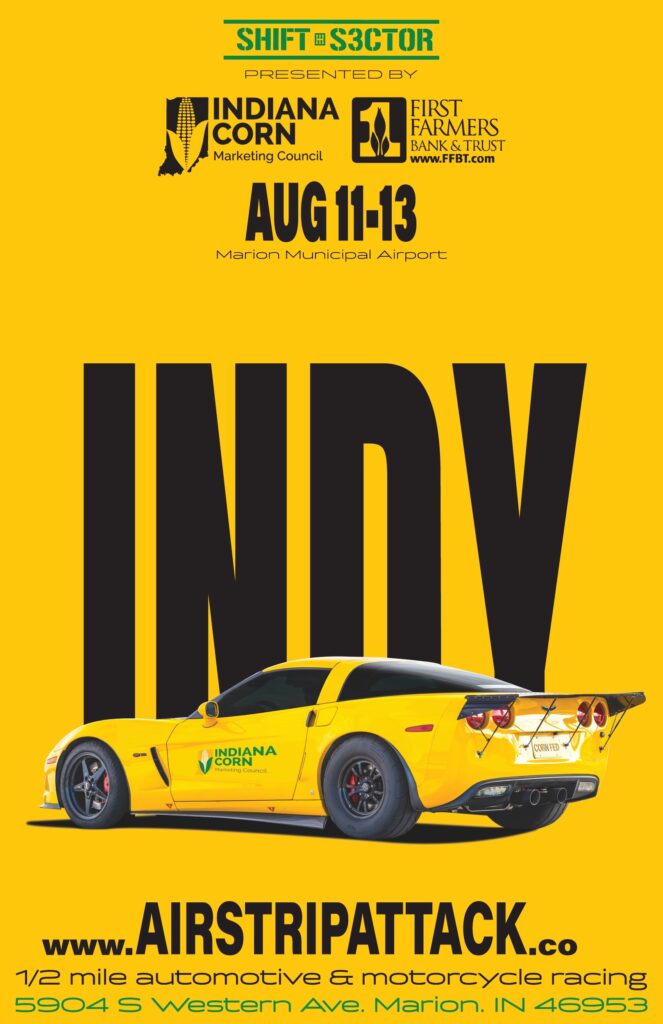 We have over 300 cars racing over 3 days, on arguably one of the fastest half mile airport runways in the world, with both the car and motorbike world record previously being broken here.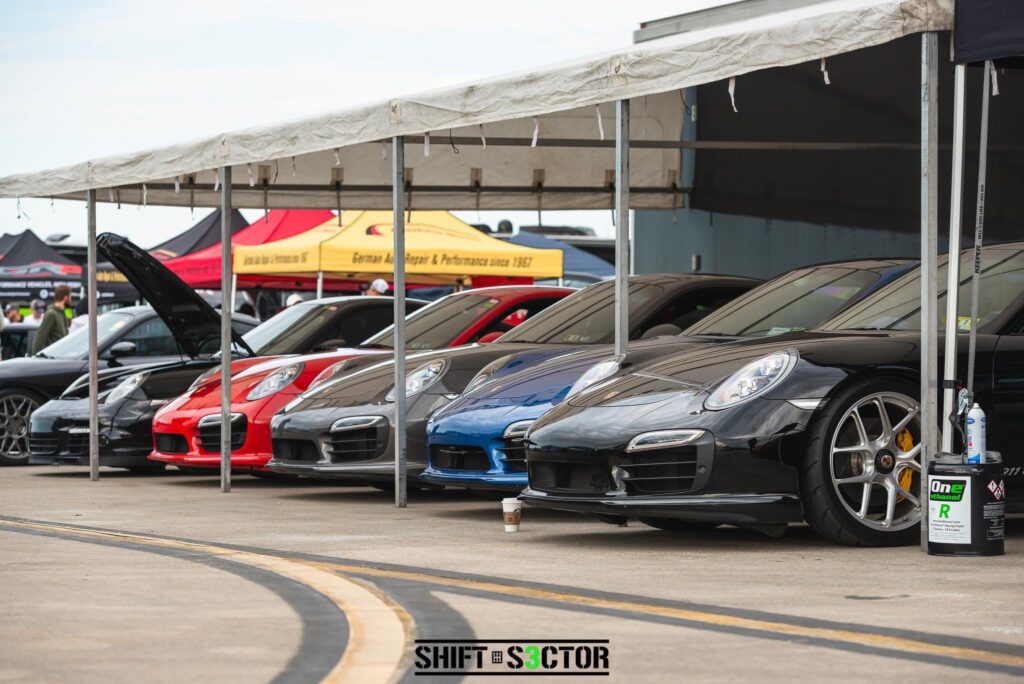 We want to give a huge thanks to Indiana Corn Marketing Council for supporting the event once again. Founded in 2007, the Indiana Corn Marketing Council (ICMC) is a statewide organization that serves Indiana corn farmers through checkoff programs that help create demand and broaden markets – opening opportunities down the road and across the globe for Indiana's corn farmers.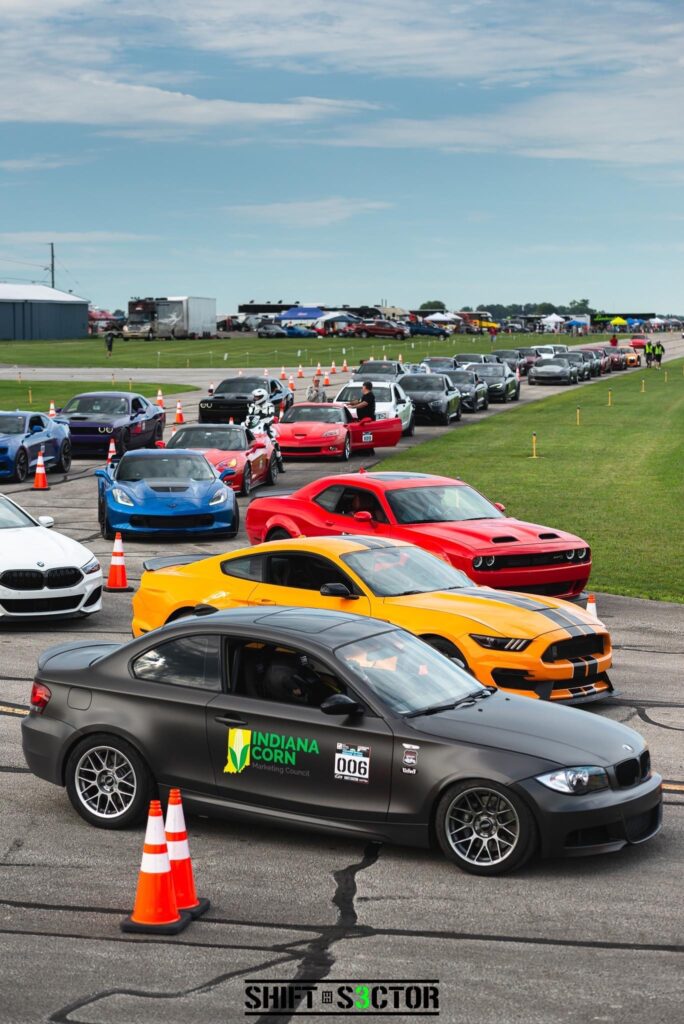 And a big thank you to everyone's favorite bank, First Farmers Bank and Trust for supporting the event for another year. Although they are Marion's local bank, First Farmers actually serves over 60,000 clients throughout Indiana and Illinois from 34 offices and has become one of the premier community banks in the Midwest. 
Spectator tickets are available to purchase HERE, kids 12 and under are free to enter with a paying adult. 
VIP tickets are available HERE, this includes access to the VIP tent with free lunch, snacks, drinks.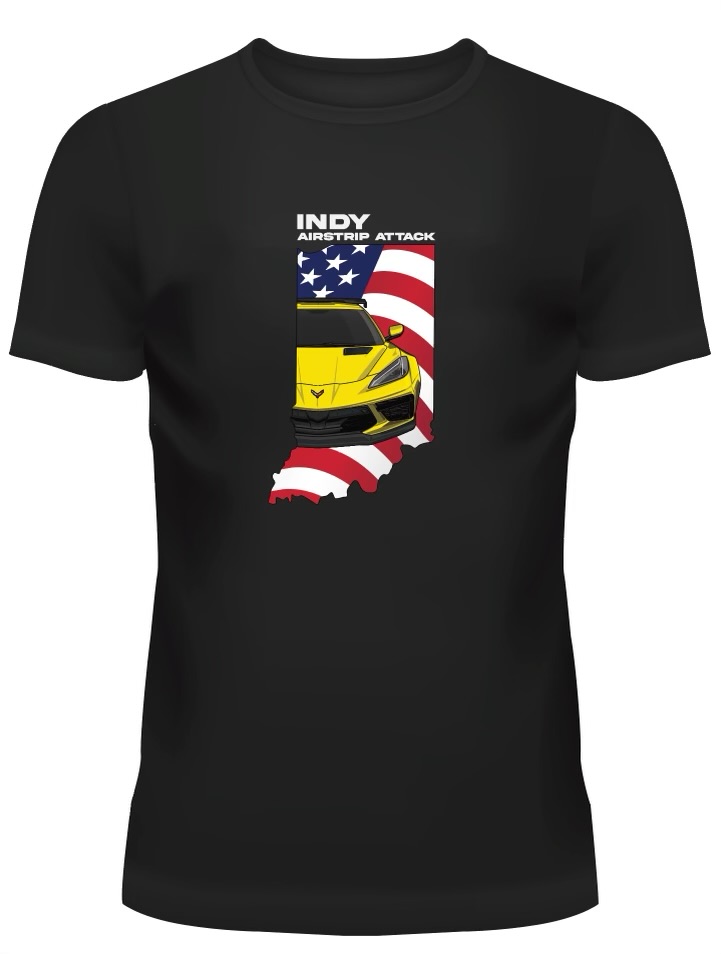 Indy t-shirts are available on site and also on our MERCH WEBSITE. 
We will be live streaming the entire 3 day event, just head over to our YouTube or Facebook to find a live link for the event.