Indiana Airstrip Attack was an overwhelming success with the airport packed with sponsors, drivers and spectators. The event was totally sold out for Saturday and Sunday, which resulted in a great live stream and some awesome competition for the trophy classes.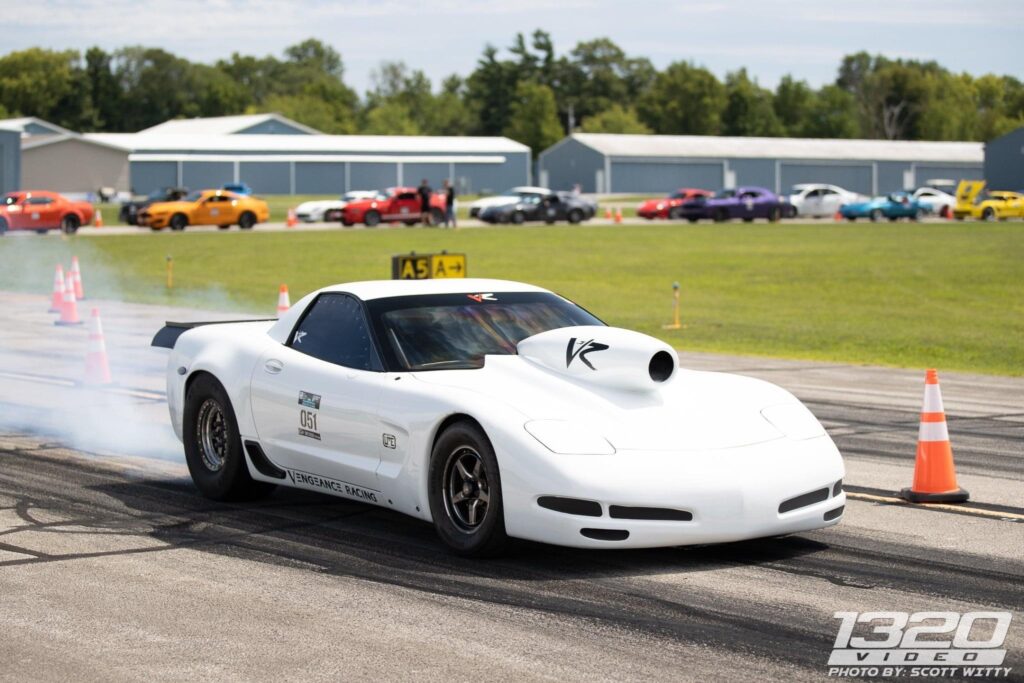 We would like to thank all of our sponsors, but special thanks goes out to our two title sponsors, Indiana Corn Marketing Council and First Farmers Bank and Trust. We would also like to thank Marion Municipal Airport and the city of Marion for hosting us and supporting the event.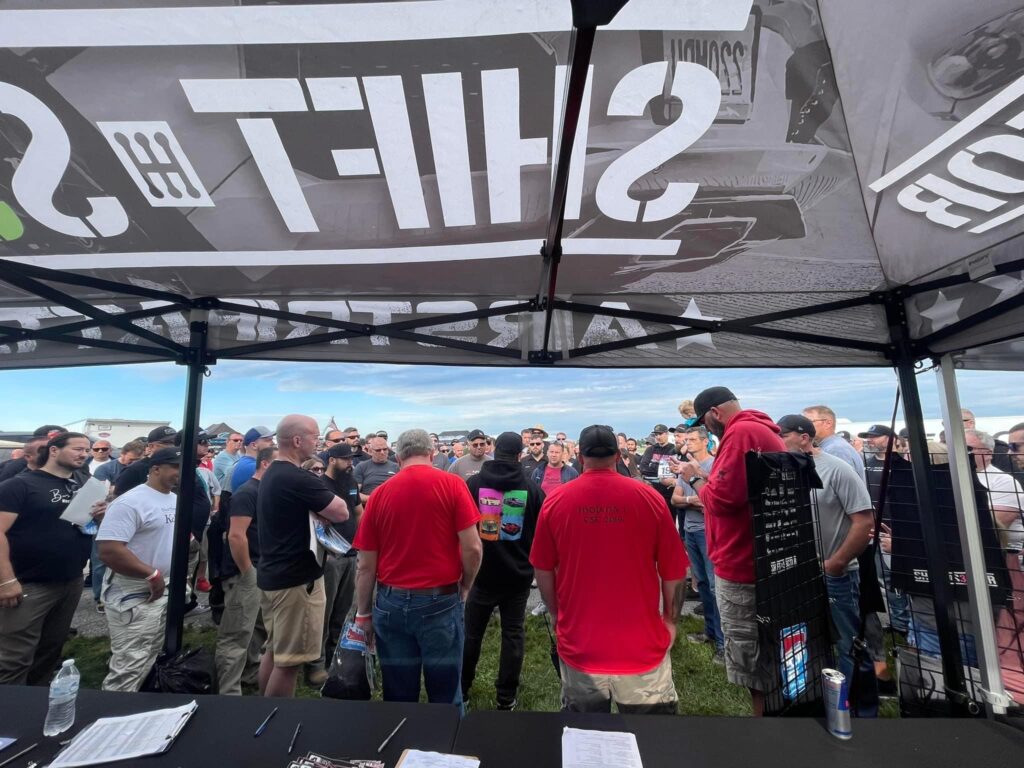 We are very proud to have launched a FULL LIVE STREAM of both race days, you can still watch the live stream on our YOUTUBE channel, named Airstrip Attack. Don't forget to subscribe to keep up with all future broadcasts.
Due to record numbers of drivers and spectators we sold out of a lot of merchandise over the weekend, but don't worry, you can now order merch direct to your home from our new MERCHANDISE SITE.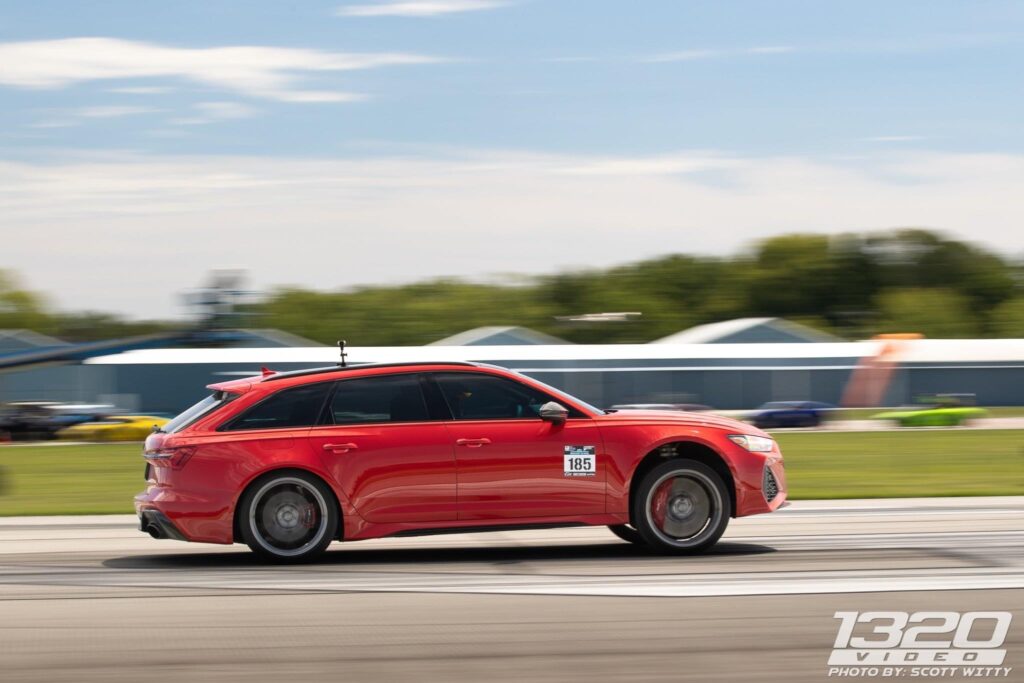 Our next event is KANSAS AIRSTRIP ATTACK presented by Kansas Corn, it is now less than 2 months away. We still have a few sponsor spots open, so if you are looking to come out please contact Jason@shift-s3ctor.com we only have a one week window left open for sponsors, however drivers still have plenty of time to sign up.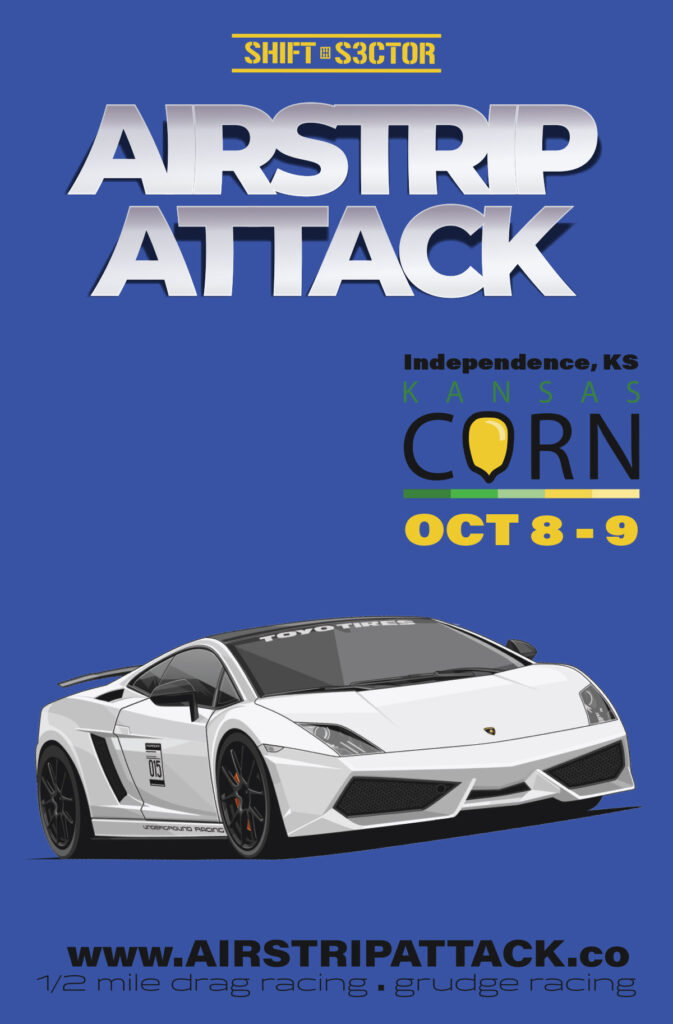 Here is the round up of winners for the Indy Airstrip Attack 2022
Saturday Results
All Wheel Drive Class
1st Place Jacob James 2016 Lamborghini Huracan
2nd Place Naren Durai 2017 Audi R8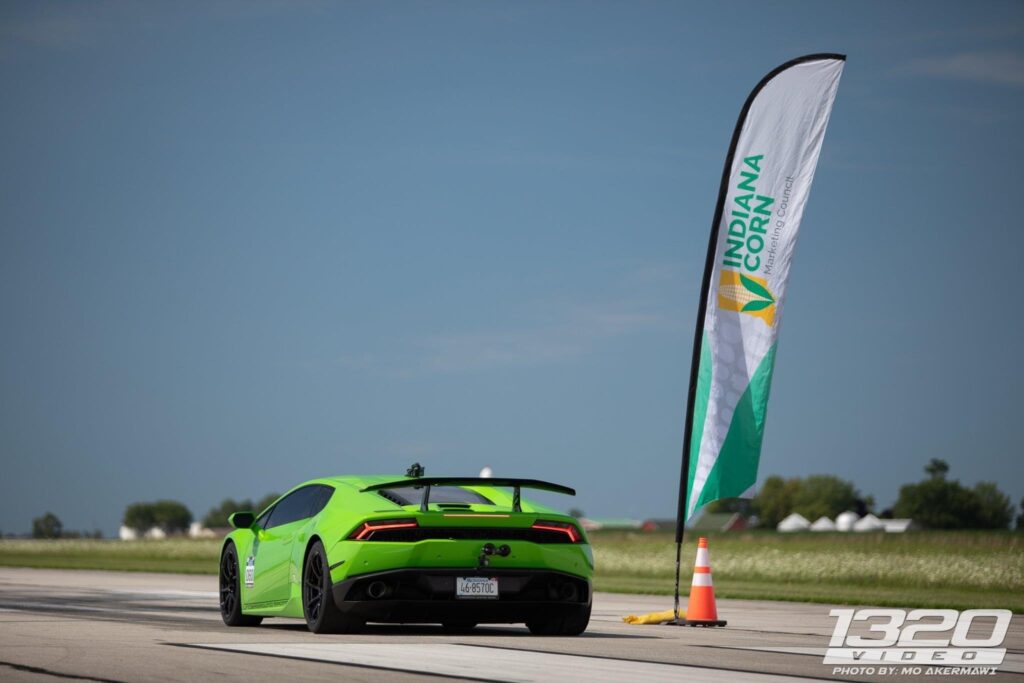 2 Wheel Drive Class
1st Place Morris Malone 2007 Chevrolet Corvette Z06
2nd Place Ned Dunphy 2014 Dodge Viper
NA Class
1st Place Ron Mowen 2002 Chevrolet Corvette
2nd Place Michael Reger2008 Chevrolet Corvette
Manual Class
1st Place Todd Nall 2007 Porsche GT3
2nd Place Tucker Daddis 2014 Dodge Viper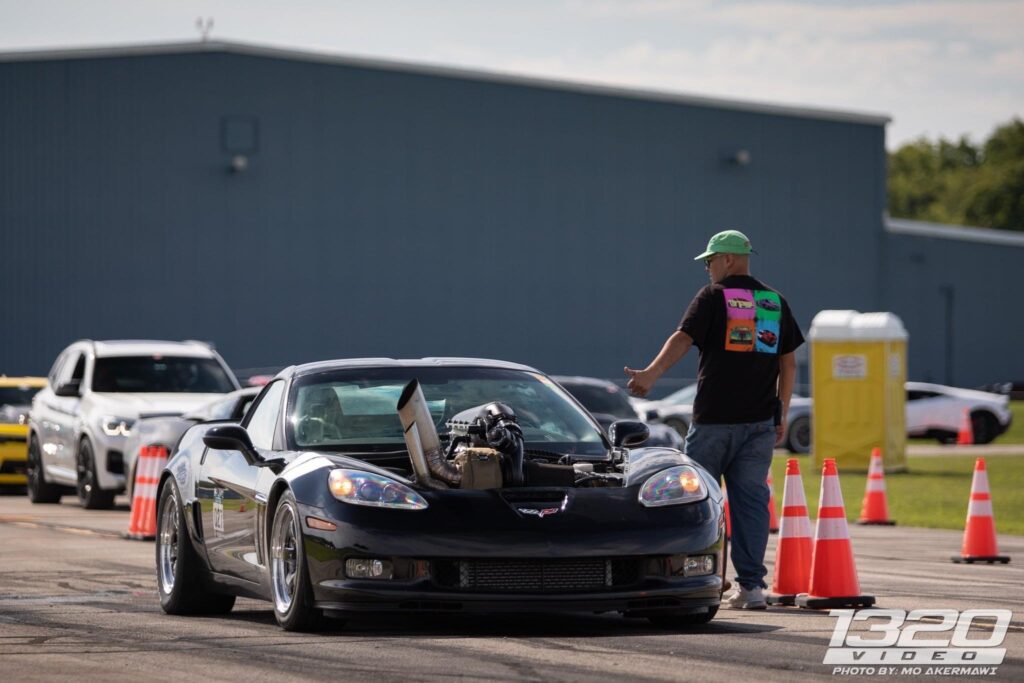 Sedan Class
1st Place Derek Downing 2009 Cadillac CTS V
2nd Place Garrett Van Winkle 2012 Dodge Charger
Motorcycle Class
1st Place John Balko 2005 Suzuki Hayabusa
2nd Place Dustin Bassi 2015 Kawasaki Ninja H2
Ethanol Class
1st Place Dave Briegs 2014 Porsche 911 Turbo
2nd Place Ben Black 2013 Dodge Viper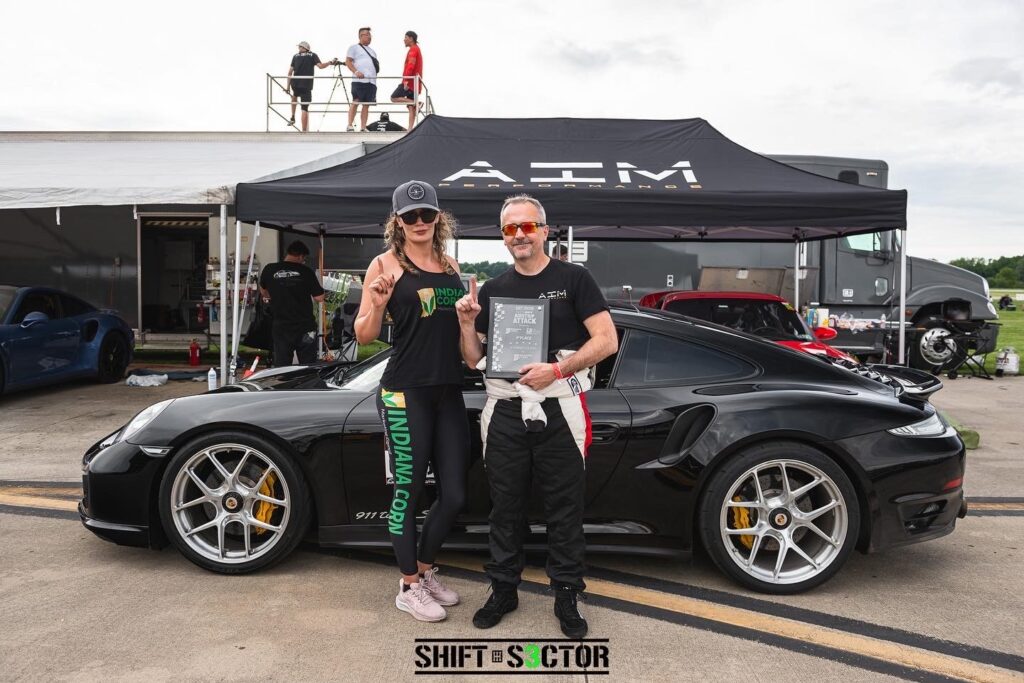 Sunday Results
All Wheel Driver Class
1st Place Tom Ennis 2010 Nissan GTR
2nd Place David Pearlman Lamborghini Huracan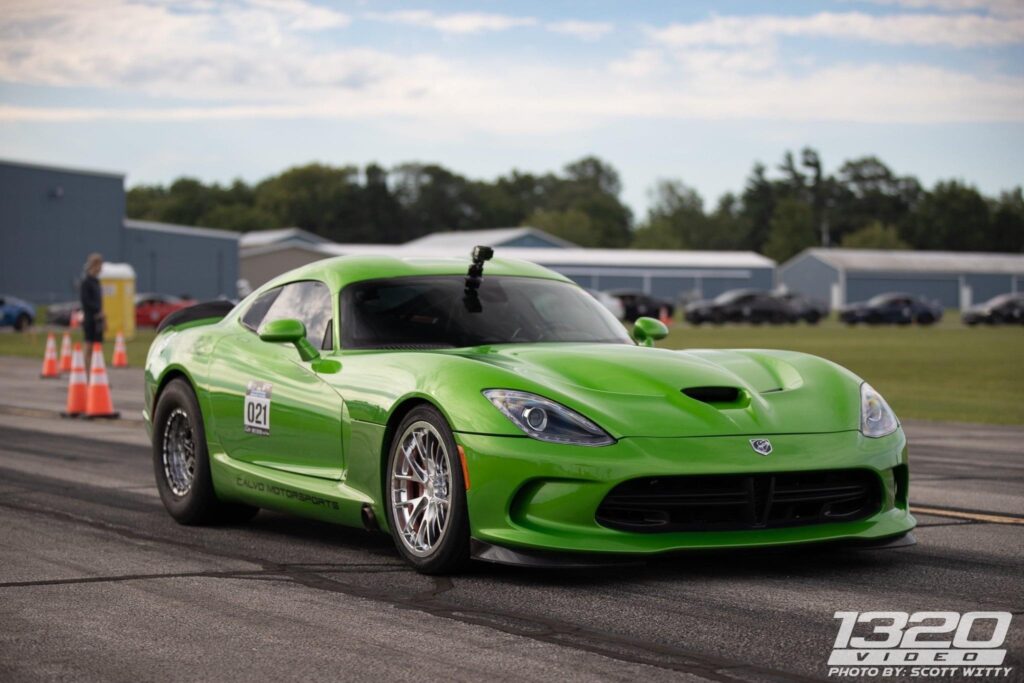 2 Wheel Drive Class
1st Place Michael Stout 2014 Chevrolet Corvette
2nd Place Morris Malone 2007 Chevrolet Corvette Z06
NA Class
1st Place Andrew Whydell 2011 Chevrolet Corvette Z06
2nd Place Scott McIntosh 2017 Audi R8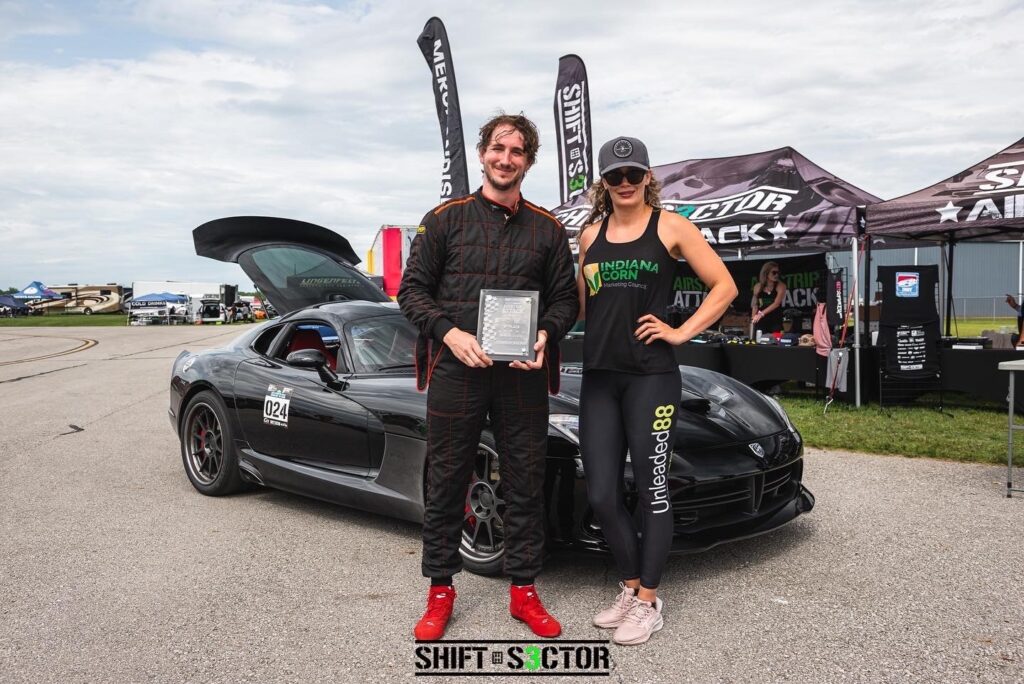 Manual Class
1st Place Mark Kogan 2007 Porsche 911 Turbo
2nd Place Dan Hammans 2010 Porsche 911 TT
Motorcycle Class
1st Place Dustin Bassi 2015 Kawasaki H2
2nd Place Caesar Velez 2007 Suzuki GSXR
Ethanol Class
1st Place Julian Basler 2015 Lamborghini Huracan
2nd Place Dave Nguyen 2014 Porsche 911 Turbo
Sedan Class
1st Place Derek Downing 2009 Cadillac CTS V
2nd Place Garrett Van Winkle 2012 Dodge Charger