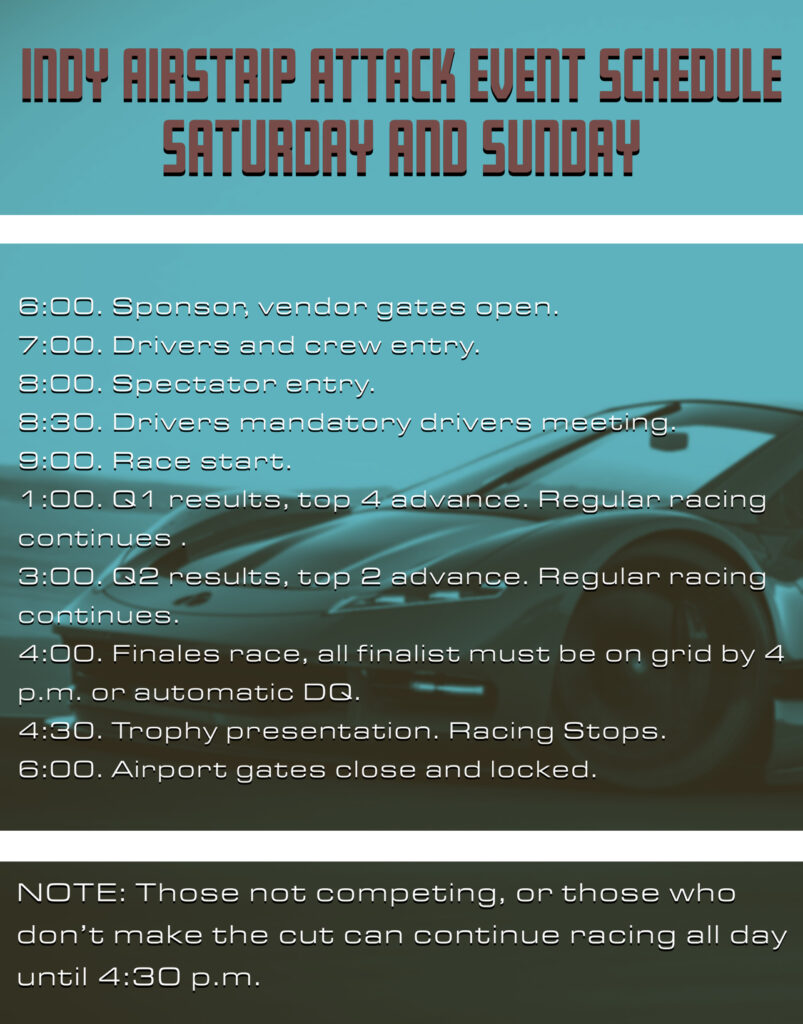 Gates open for sponsors at 6am, drivers at 7am and spectators at 8am. Spectators are welcome to bring 10×10 EZ-ups and chairs. We have plenty of food vendors on site, live music, beer and wine and no masks are required.
Shift-s3ctor welcomes Ohio based sponsor Quick Rev. They will be onsite with some of their high horse power builds so make sure to check them out.
Vengeance Racing returns to the Indy Airstrip Attack and you know what these guys bring to the half mile. Ron and his team always show up with some of the fastest domestic street cars in the country, y'all are in for a special treat.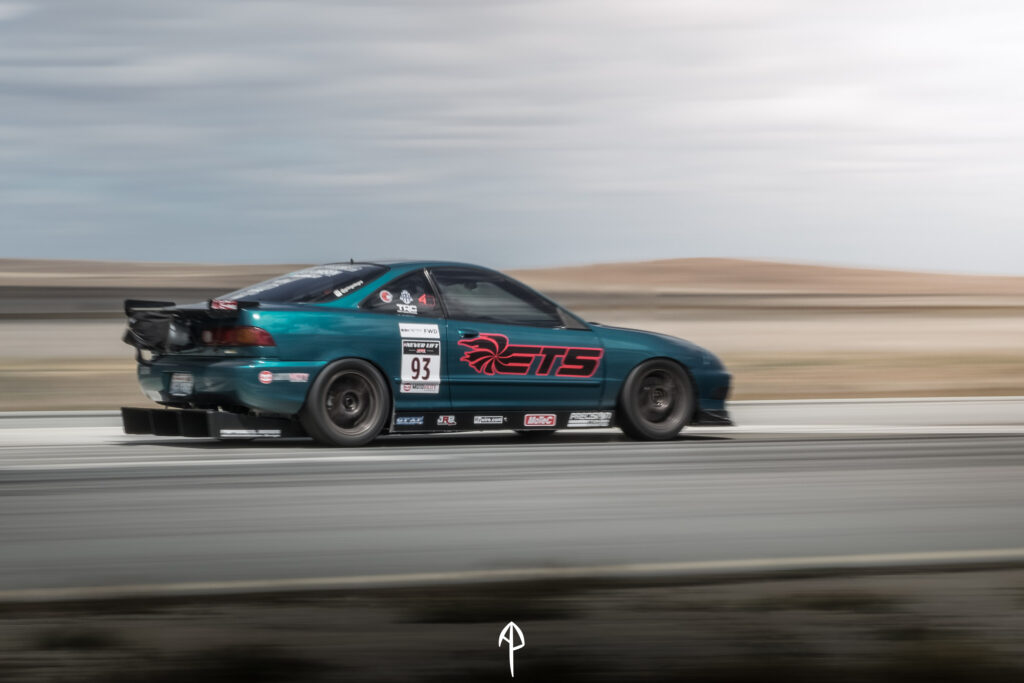 This weeks driver spotlight is Myles Kerr. Coming all the way from Washington State, as a member of English Racing he currently holds the front wheel drive half mile record. Myles owns and races his world famous 1994 Acura Integra, which did 213.98mph in the half mile. Known online as Gringotegra, Myles has been making substantial changes to his car over the last two years. After dominating in front wheel drive for many years Gringotegra has now been converted to an all wheel drive car. We asked Myles why he decided to move towards all wheel drive he said 'My goal has always been to go as fast as I can in the half mile, traction is one of my biggest obstacles so I went all wheel drive to address it'.
Rousch Performance will be onsite at the Indy Airstrip Attack, be sure to check in at their booth for all Ford related things.
Fat House Fabrications has created a wide range of mustang upgrades. They will be at the Indy Airstrip Attack show casing all of these builds in person.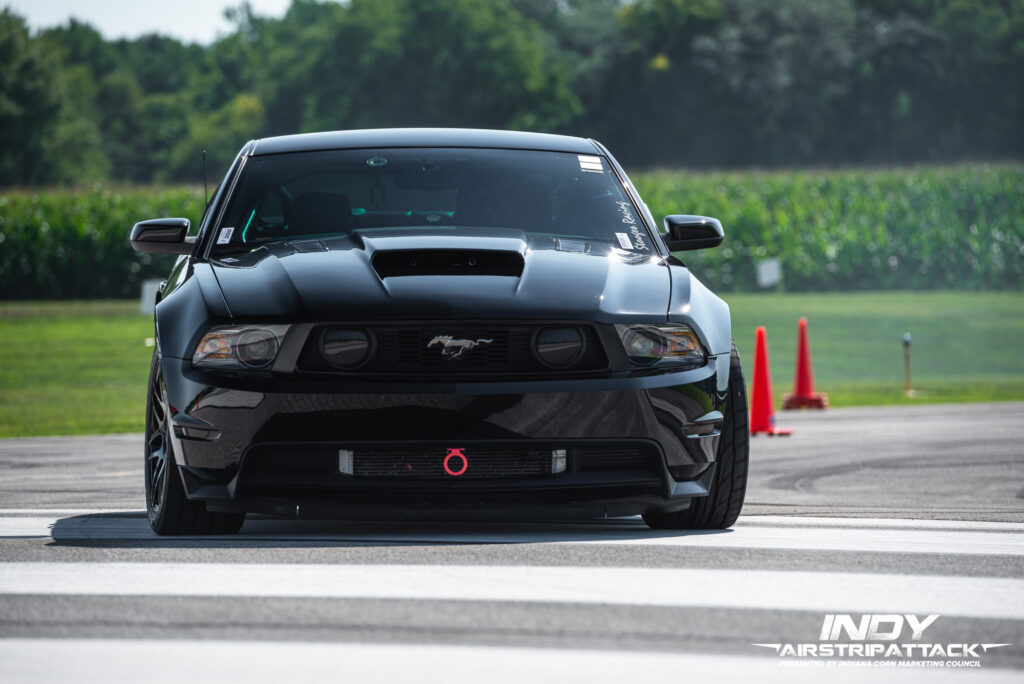 Evening activities over event weekend include Thursday Plymouth Club for dinner and drinks followed by bowling at Crest Lanes. Friday is a night of eating and drinking at Green Olive Pub, 112 E Bradford St, Marion, IN 46952. Saturday night will be at Hog Daze followed by Folkies for drinks.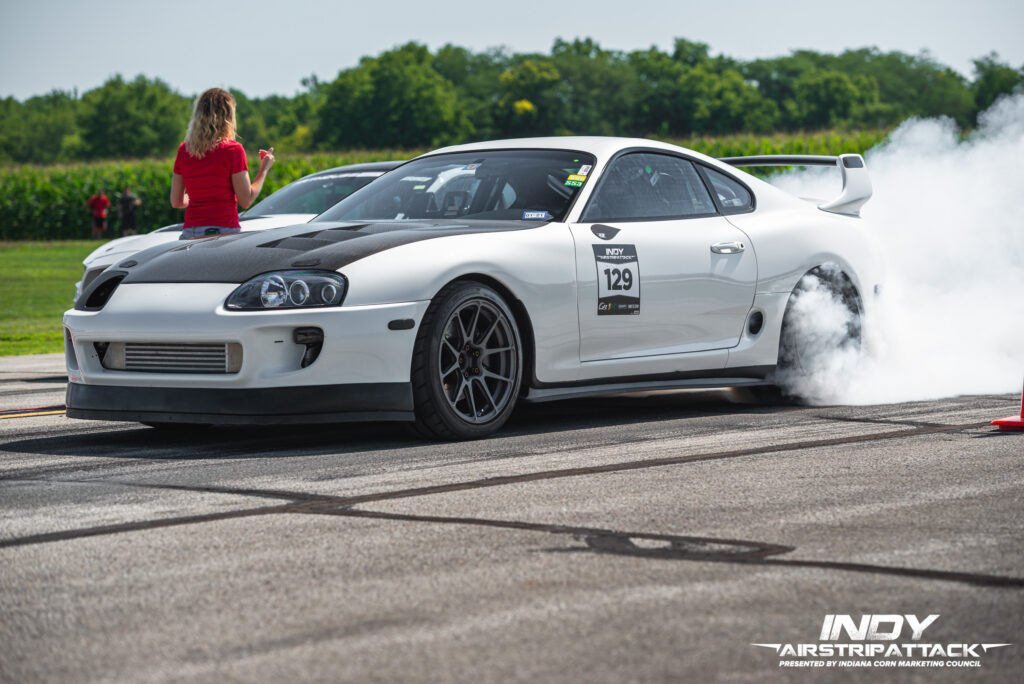 We are having a full live stream at Indy Airstrip Attack both Saturday and Sunday thanks to Indiana Corn Marketing Council. Links will be available on our facebook page over the weekend. Be sure to pay close attention to Shift-S3ctor and 3120 facebook pages linked here for the live stream as it happens. Special shout of to our friends at 1320 video for supporting the live stream.
Also Ignite Racing Fuel will be sold on site Saturday and Sunday.
If you are planning to attend we highly recommend you pre-purchase discount tickets at airstripattack.co.