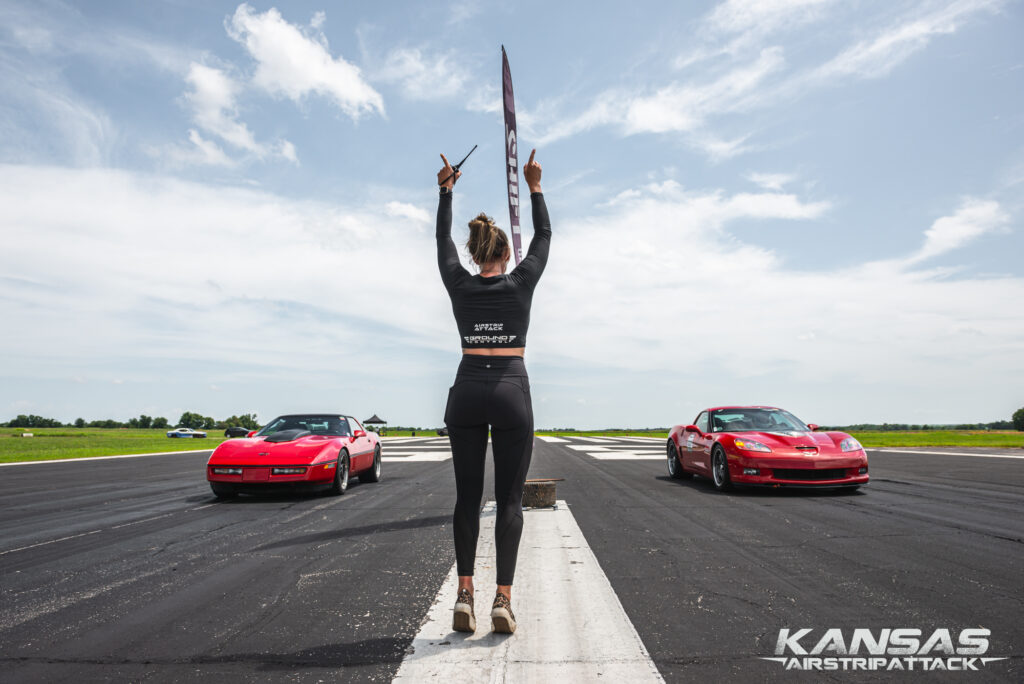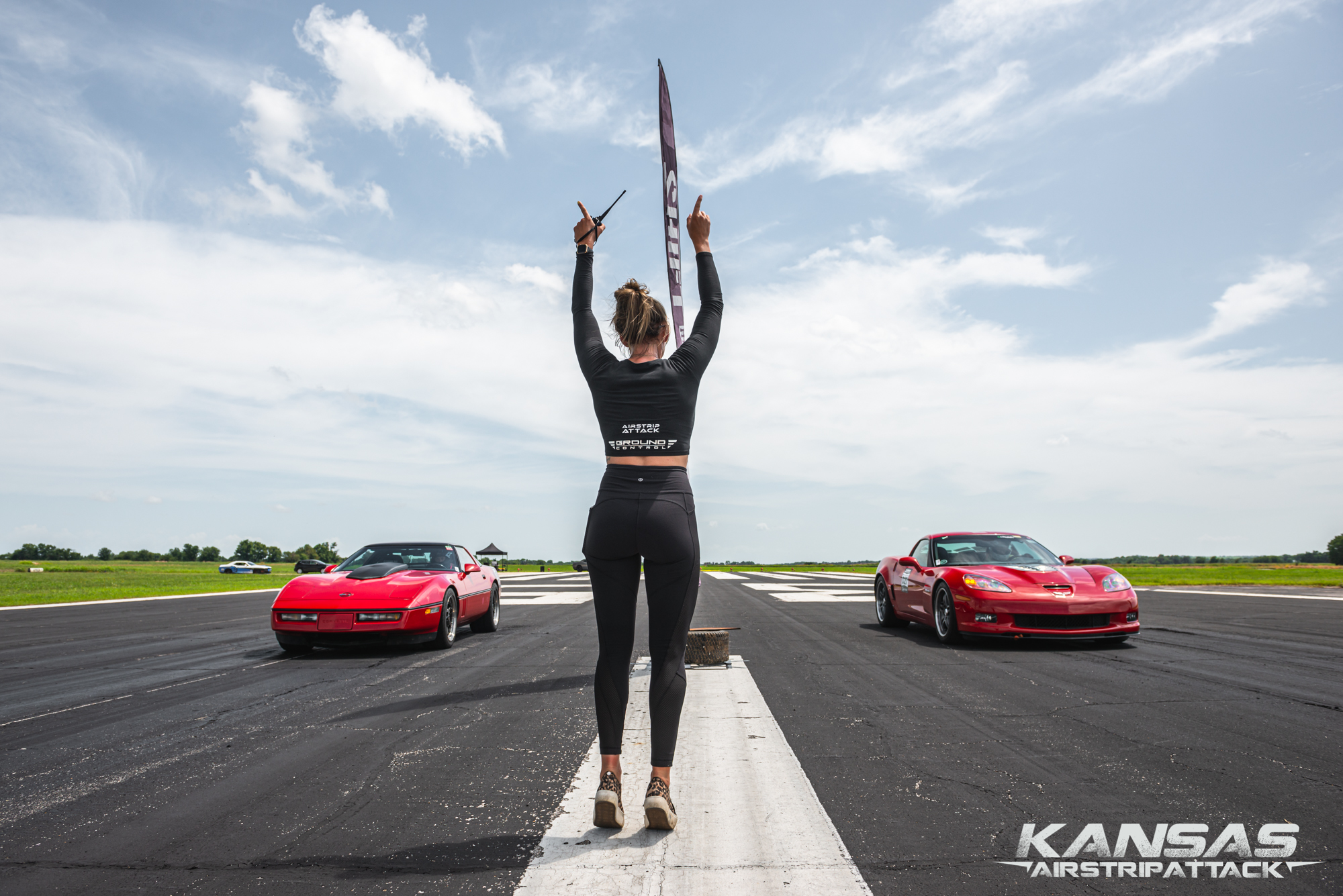 We've landed in Kansas for what is set to be one of the biggest events on our calendar so far. With a huge increase in cars and spectators, this event is sure to surpass last years event with an amazing turnout from everyone involved.
We have a lot of high horsepower cars coming out to the event, with the AWD and 2WD classes being stacked with some insane vehicles.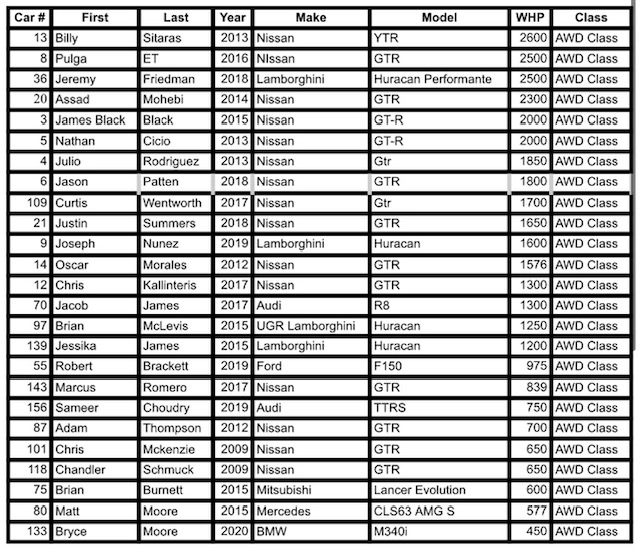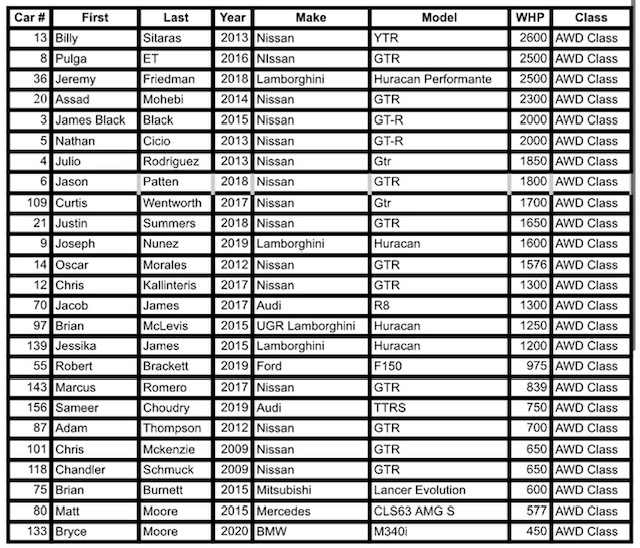 Registration is still open for cars and spectators with limited availability for both. So visit https://airstripattack.co/event/kansas-airstrip-attack/ before we sell out.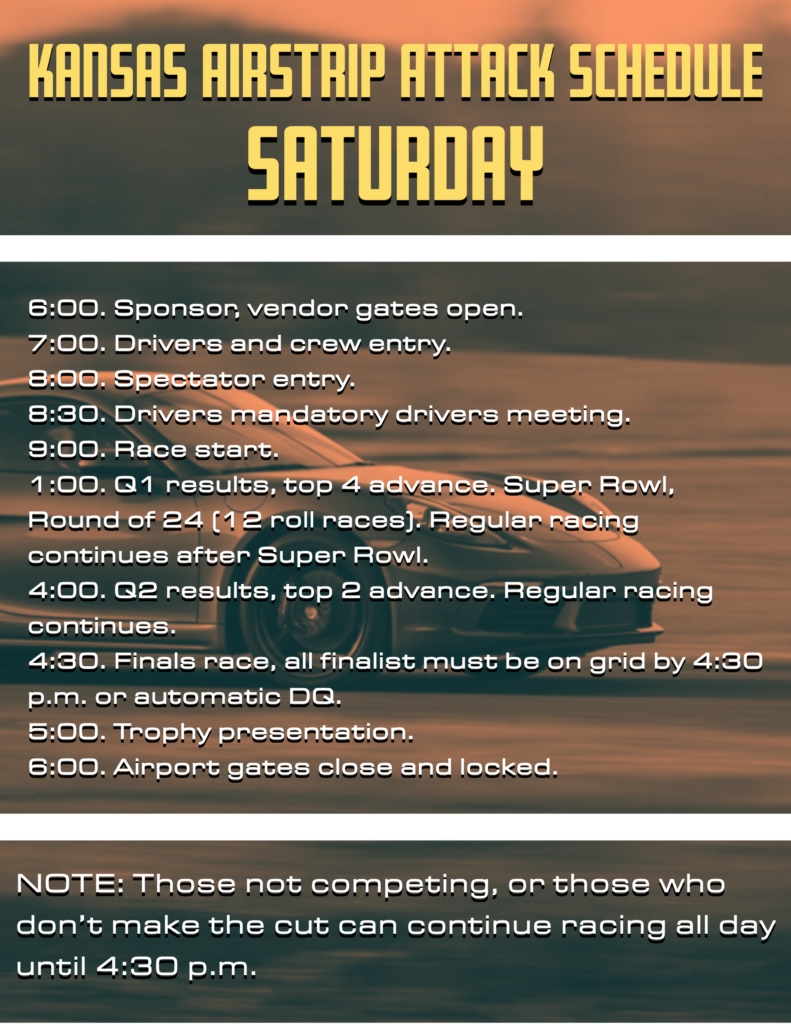 We are excited to bring the SUPER ROWL to Kansas, with 16 of the fastest street cars from around the country coming out to battle for supremacy at the airstrip. Alongside the half mile, the roll race will be exciting addition to our annual event.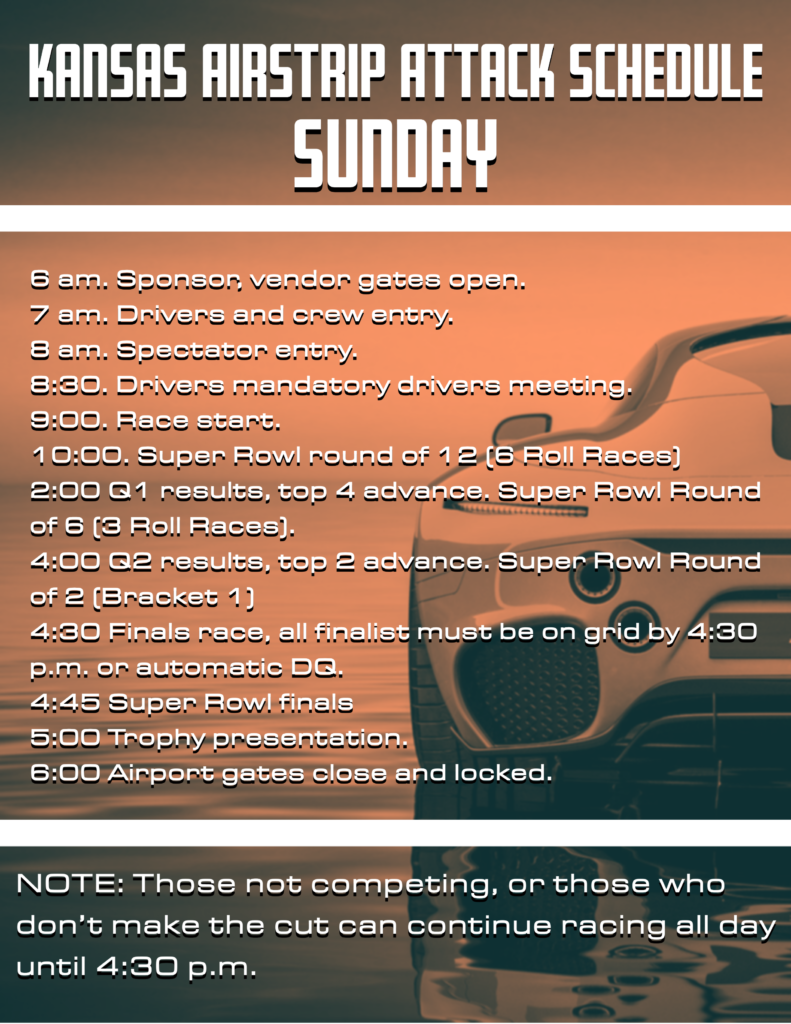 Don't forget to come and meet the drivers at the Independence car show, it will take place outside Brothers Railroad Inn at 7pm on Saturday.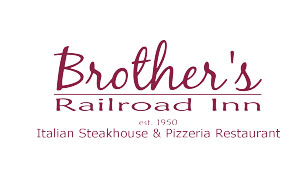 Coming up next is our first Airstrip Attack standing half mile event in the state of Texas. We will be launching in Hondo, South Texas Regional Airport June 5th and 6th. This airport is wide, long and has insane grip. We hope to see you all there.