Firstly, we would like to thank all the drivers and spectators who came out for what was another amazing weekend of racing in central California.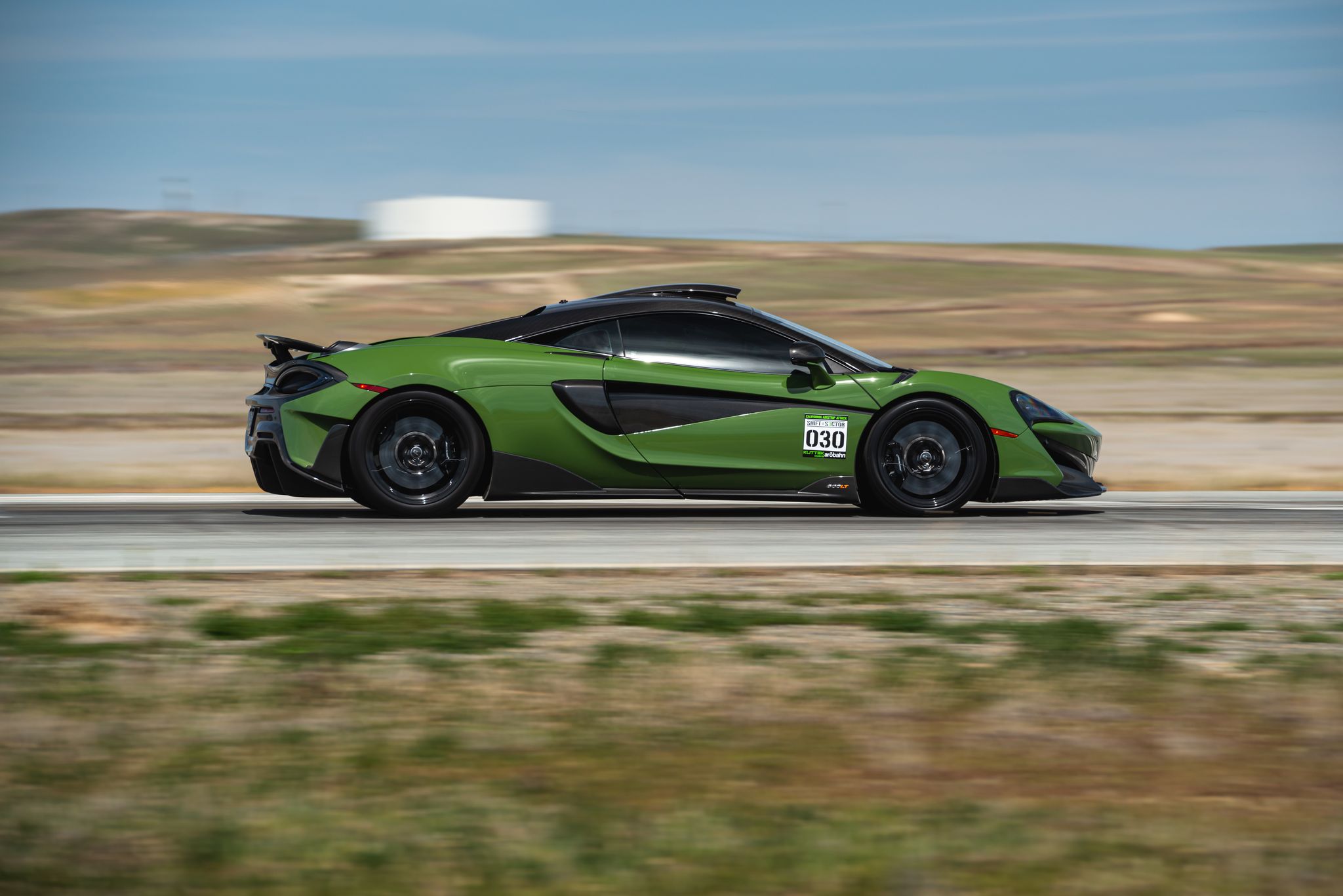 We had a packed roster of cars, which raced non-stop, from sunrise until the end of day, Saturday and Sunday. There were plenty of personal records broken, such as Tom Smith hitting that 200.53 mph pass for the first time in his 2015 Nissan GTR. And Big Red the 1969 Camero creeping ever closer to that 200 mph mark, with an incredible pass at 195.57 mph.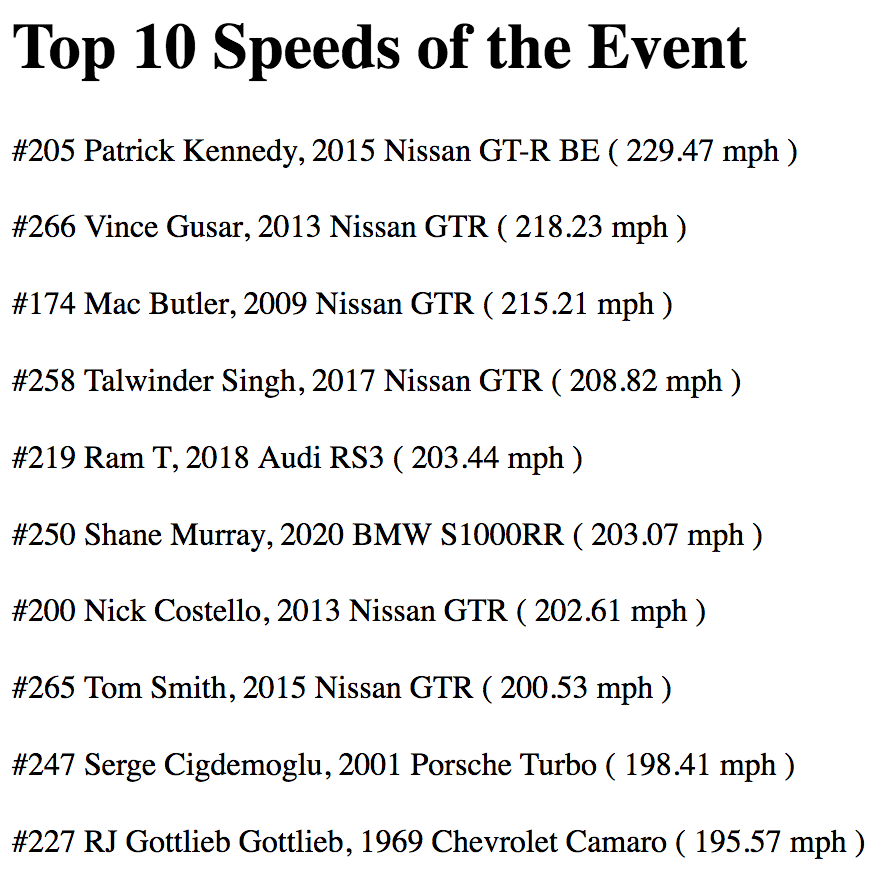 We were lucky to have Socal Superbikes coming out to not only sponsor the event but to lay down some insane speeds on the airstrip. They completed an unbelievable 203 mph hour pass on their Ninja H2, a 189 mph pass on their S1000RR and a 177 mph pass on their Ninja ZX14.
Competition for day 1 was fierce, California Airstrip Attack now includes ALL drivers into their chosen competition class, so we saw a huge range of cars competing. Our first ever Ethanol Trophy was won by Bryce Diamond driving a Mercedes C63, beating Josh Orozco by a tiny margin of 0.18 mph!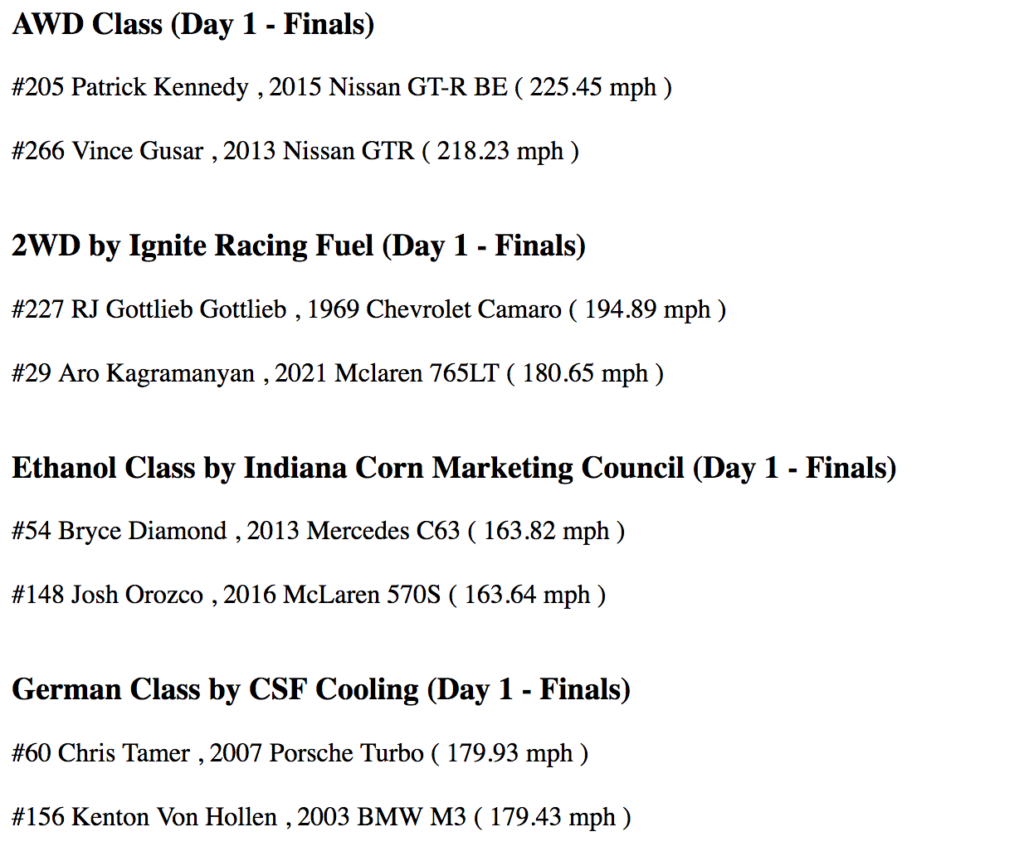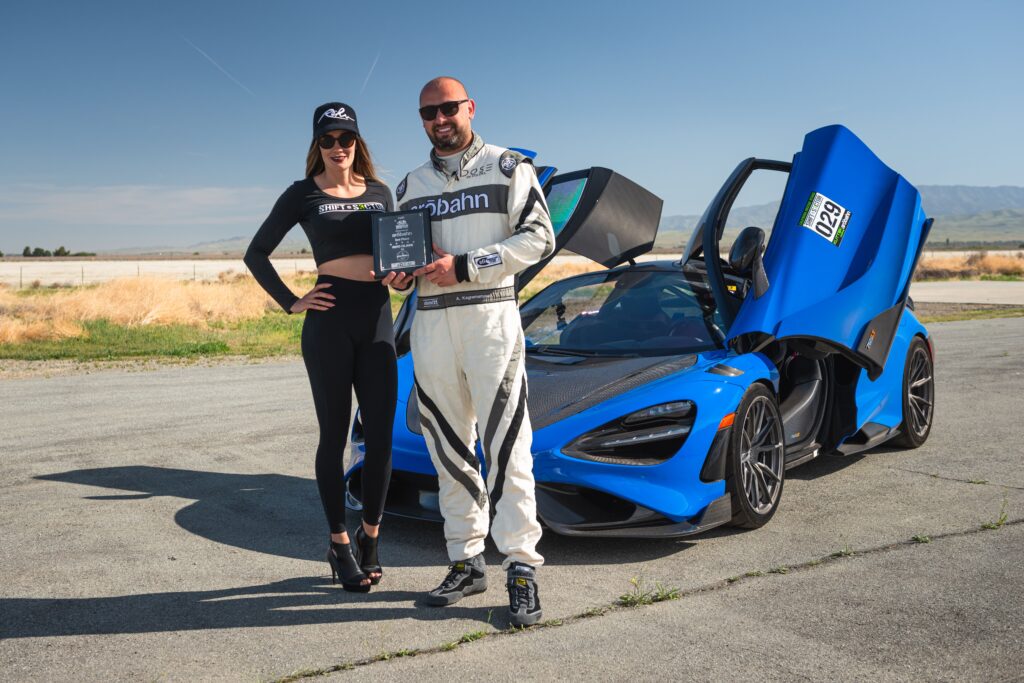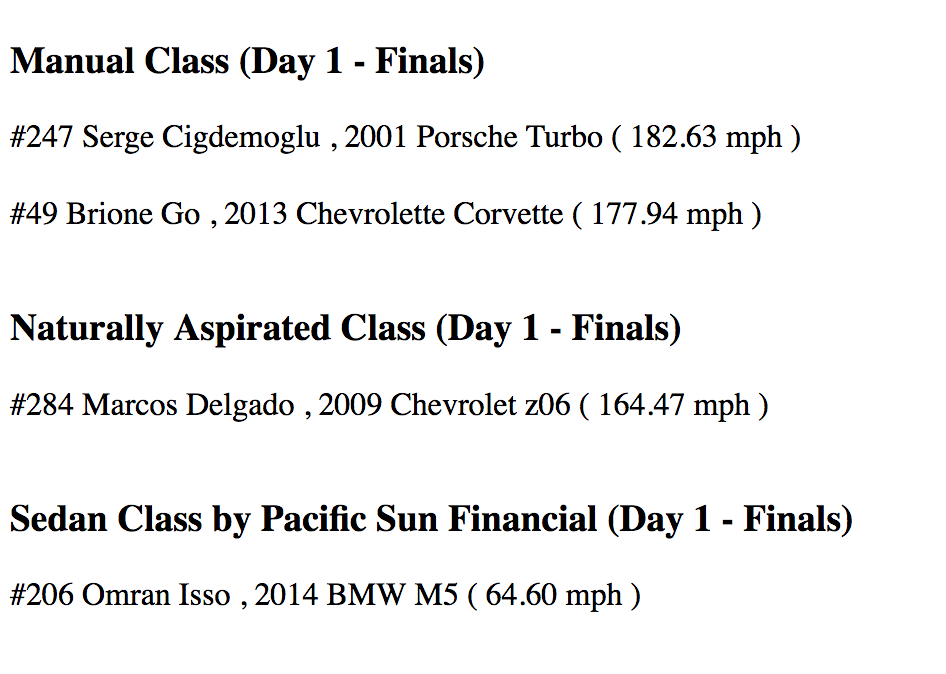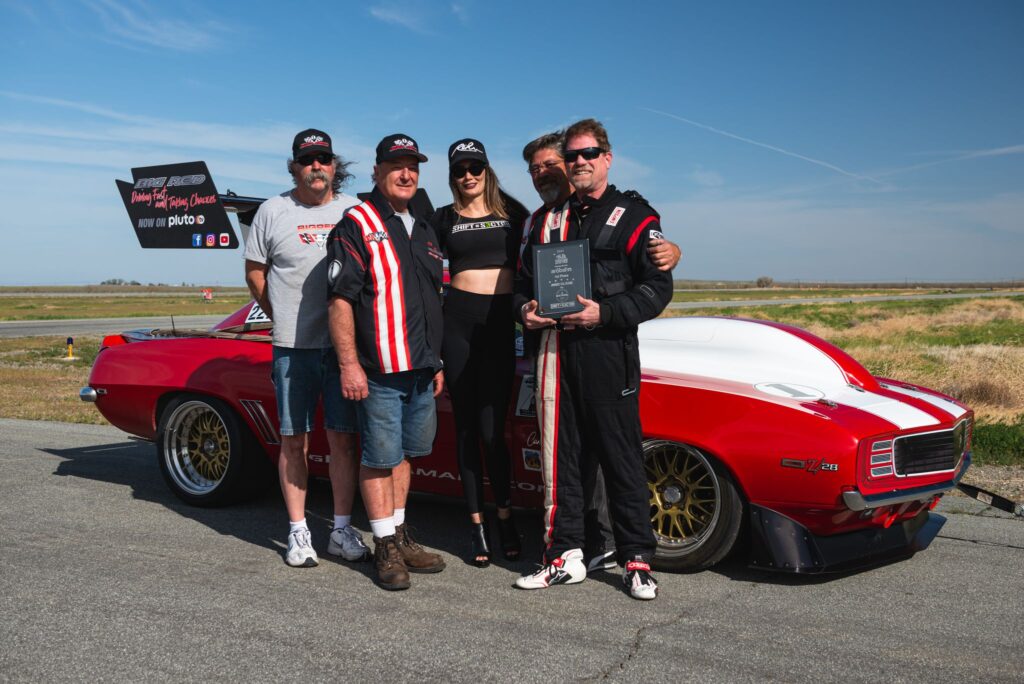 Day 2 was just as thrilling as day 1, with Corvettes and Vipers battling it out in both the Ethanol class and the NA class.
It was great to see Patrick Kennedy in his English Racing GTR beating his previous personal best of 227mph with a pass at 229mph, and winning his class both days with passes at 225mph .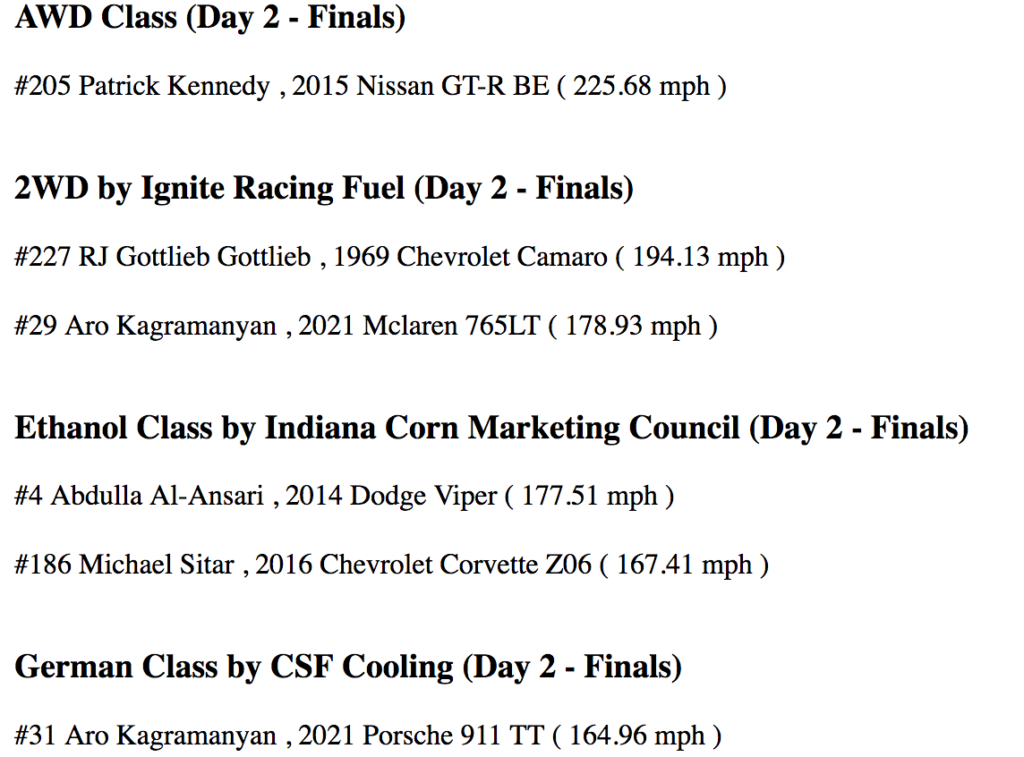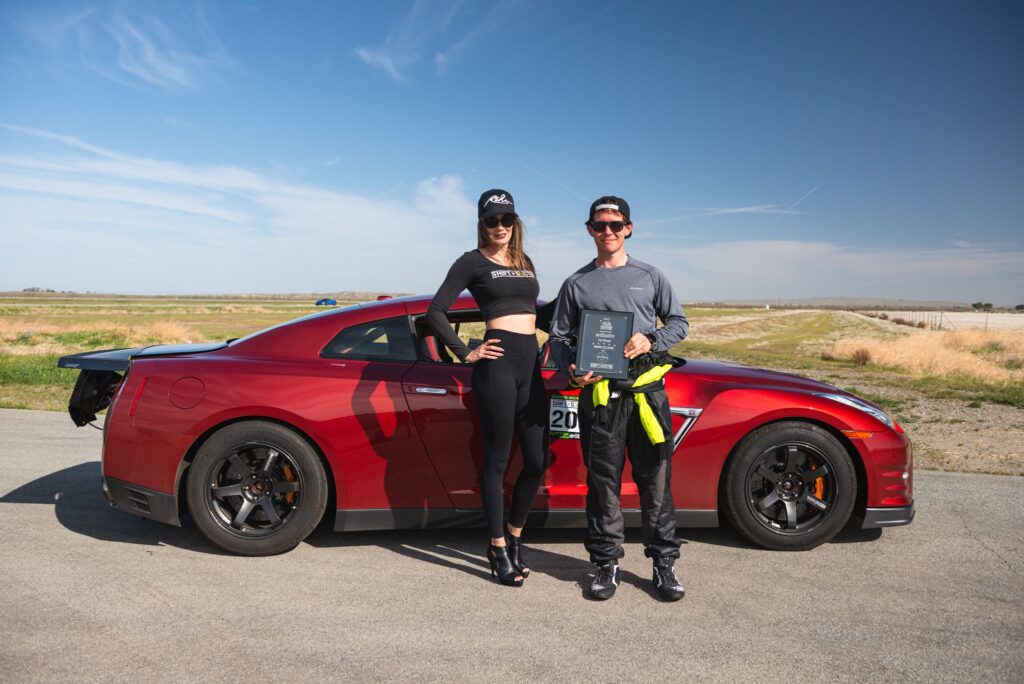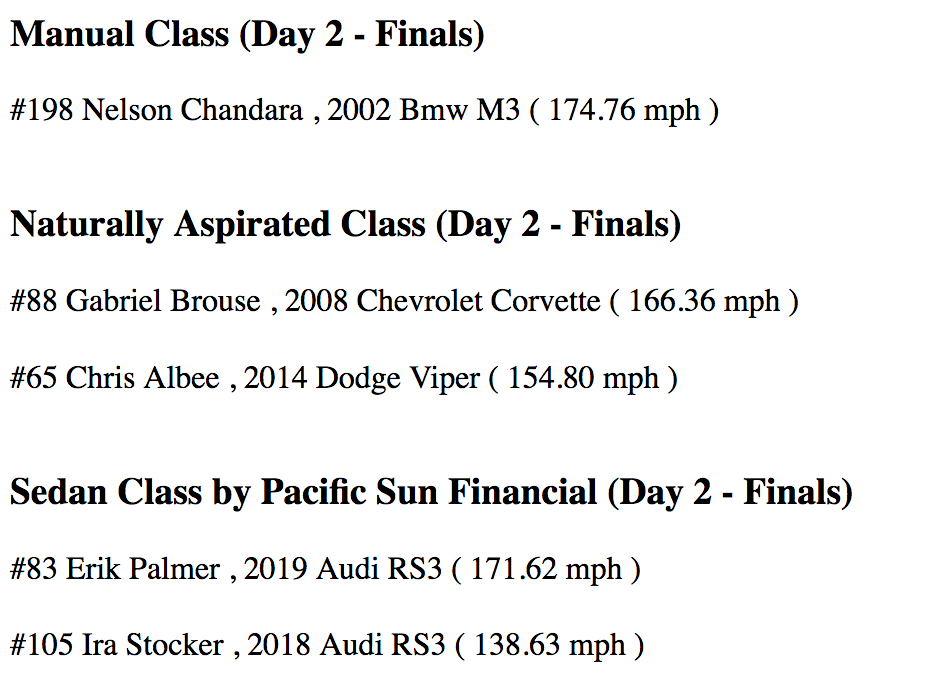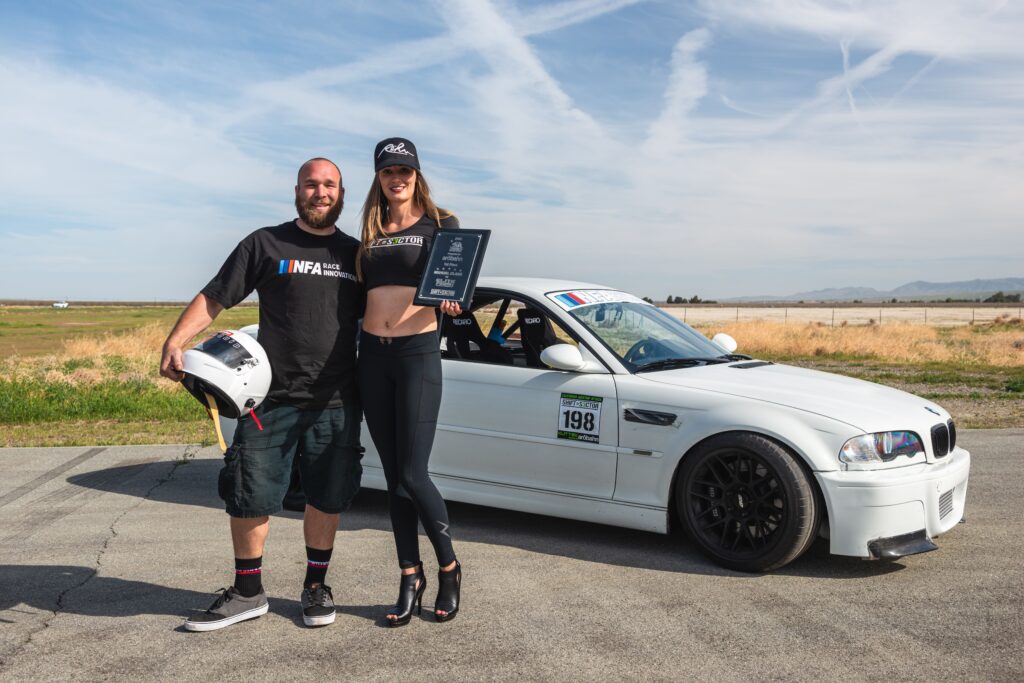 We would like to say a huge thank you to all of our sponsors and vendors who come out to support us each season, and especially to arobahn for title sponsorship for this event.
California Airstrip Attack is always welcomed warmly by the City, the airport and tenants, the host hotel Harris Ranch, and the community within Coalinga. We are grateful for the support we receive and look forward to returning Nov 13-14.
For all qualifying speeds for the weekend check out http://bit.ly/2021caa