The start of our 2021 season is fast approaching with the California Airstrip Attack by arobahn on the weekend of April 3rd and 4th. Registration is now completely full for this event.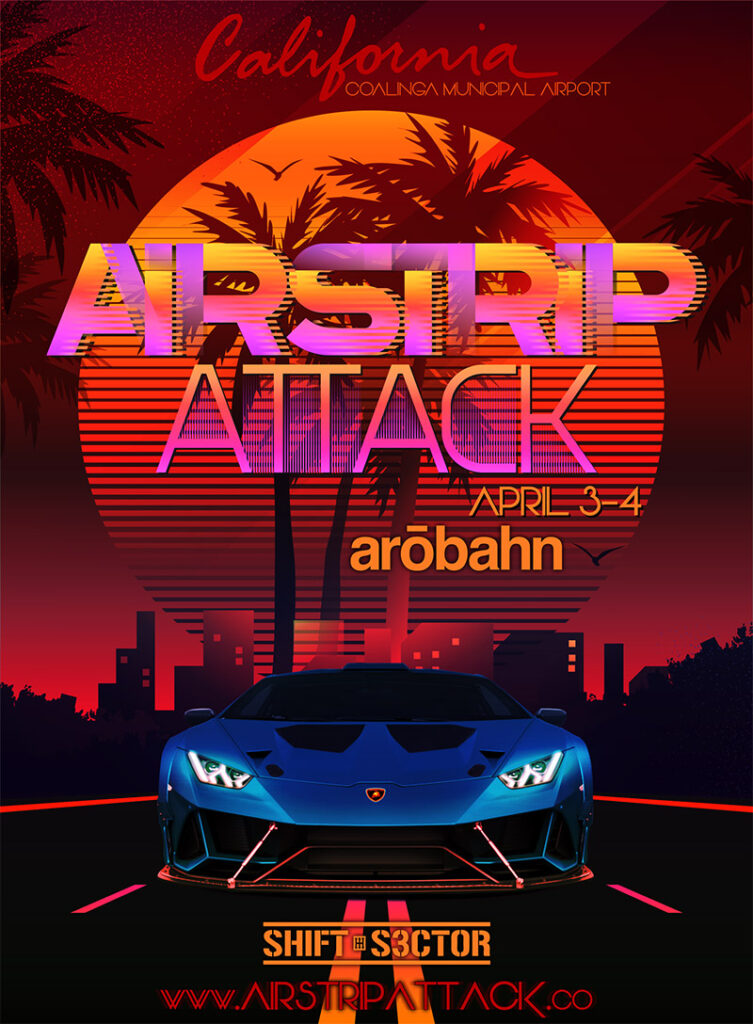 Spectator tickets are currently on sale but in extremely limited quantities according to city mandates, so please go to our website to purchase.
Title sponsor arobahn, will be bringing their new apparel brand, designed for the real automotive enthusiast along with their insane exotic cars.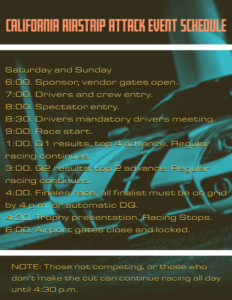 We would like to introduce and give special thanks to our 2021 trophy sponsors.
CSF, based out of Southern California, they build and engineer the most advanced, efficient, and reliable cooling systems in the world. CSF is the trophy sponsor for the German car shootout class, which sees some of the best BMWs, Porsches, Mercedes benzs and Audis from around the United States and Canada battle it out.
Ignite Racing Fuels the originators of high performance racing ethanol, bringing clean and powerful E90, E85, E98 to the racing community. Ignite is the trophy sponsor for the two wheel class, covering both rear wheel and front wheel drive cars.
Indiana Corn Marketing Council, founded in 2001, the ICMC is statewide organization that serves Indiana corn farmers by promoting their products both nationally and globally. As the ethanol industry continues to grow ICMC is there every step of the way supporting both the growth of corn and the production of ethanol. New for 2021 is the much anticipated ethanol class sponsored by ICMC, which consists of any vehicle that races on ethanol blended fuel.
Pacific Sun Financial is an independent fee based financial management system providing personal money management and advisory services for individuals and businesses. Pacific Sun Financial is the trophy sponsor for the sedan class, seeing the fastest four door sedans from around the country racing each other to see who will be the fastest.
We also have an all wheel drive class, NA class and manual transmission class all three with sponsors pending.