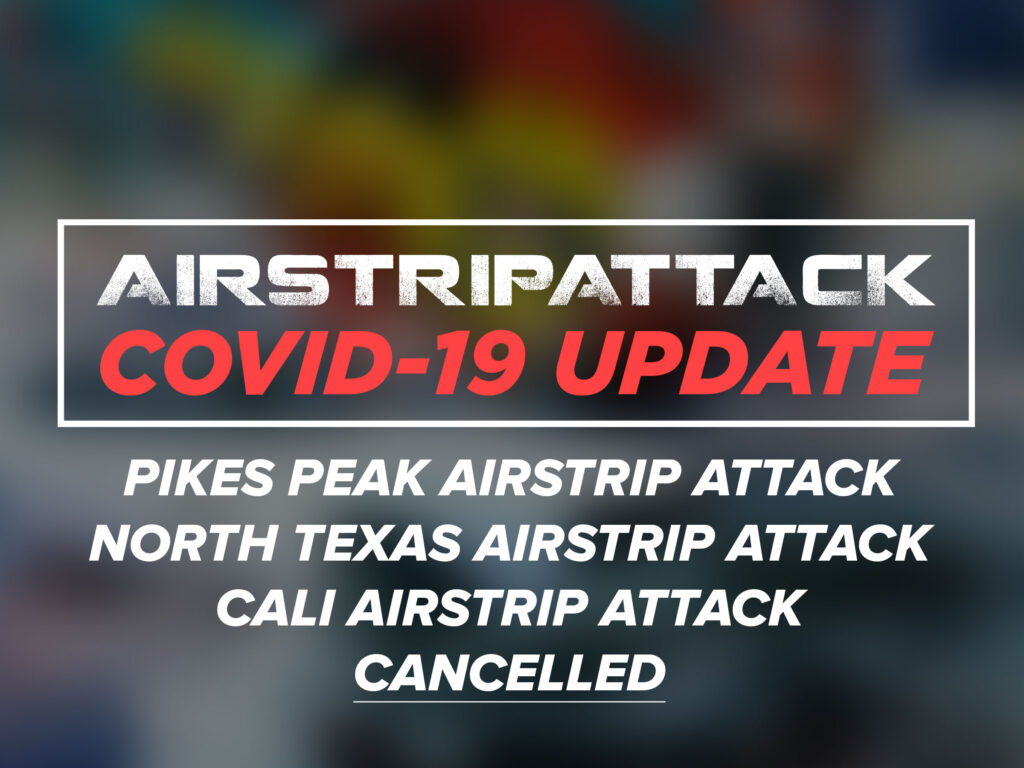 It's with our sincerest regrets to announce that due to growing concerns regarding coronavirus (COVID-19) and extenuating circumstances surrounding the pandemic, Pikes Peak Airstrip Attack, North Texas Airstrip Attack and the Cali Airstrip Attack have all been cancelled. 
Refunds for all competitor and spectator purchases have already been initiated and will be refunded within 14 business days. If you have any questions, we invite you to email us at info@airstripattack.co. We appreciate your support and thank you for your understanding.
Due to the cancellation of all remaining events this season, we are also cancelling the 2020 Point Series.
We appreciate all the support this year and unfortunately 2020 just wasn't our breakout year. We have hope and look forward to coming back to the table in 2021 with more amazing events.