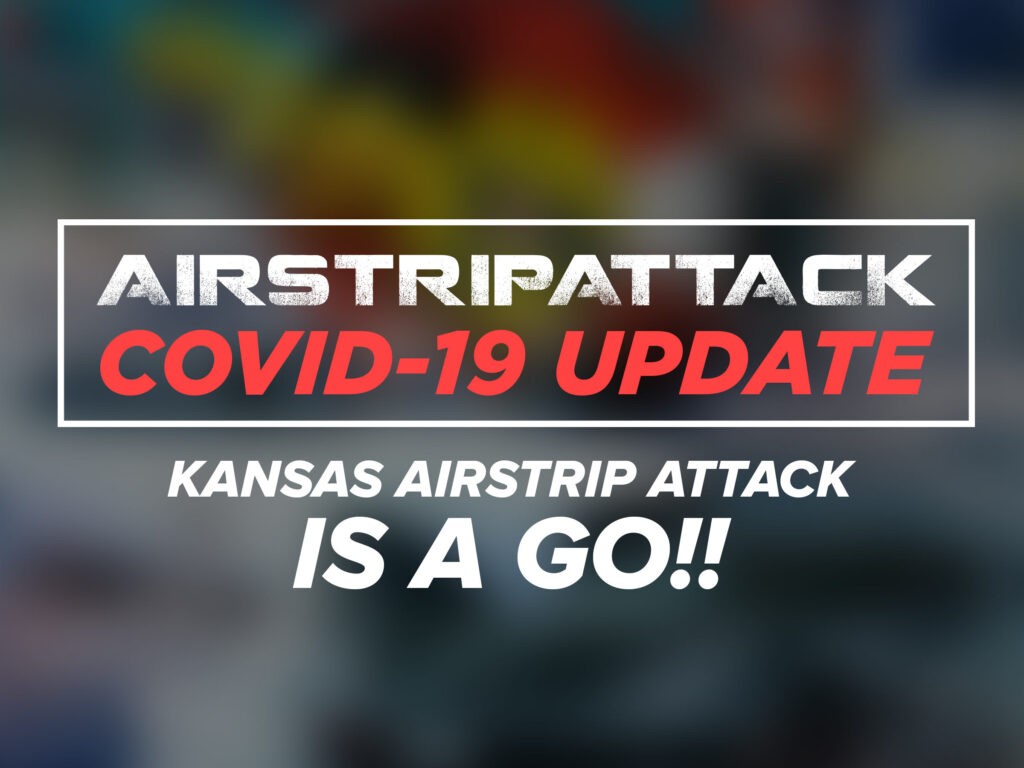 The 2020 Kansas Airstrip Attack Presented by Let's Clear The Air is a GO! The COVID-19 situation is constantly changing. As of today, here's what you need to know to have a safe and exciting time at Airstrip Attack:
Airstrip Attack events follow all local and government mandates.
City mandates that every attendee adhere to the following: Masks are required anytime an attendee engages with others. This includes the front gate, registration, driver's meetings, porta-potties, food vendors, etc.
Spectators will be allowed to park vehicles inside the venue at a spot advantageous for viewing. This is how we will enforce adequate social distancing between groups of people.
There will be no grandstands, we recommend all spectators to bring folding chairs into the event.
Spectators are also permitted to bring in pop-up (EZ-UP) tents no larger than 10×10 in size. Tents must be properly secured and are subject to inspection by event staff.
Face masks will also be available for purchase for $1 at the front gate.
It's our mission to ensure we can all stay safe while respecting the local and government mandates. If you have any questions about your experience at Airstrip Attack, don't hesitate to reach out here.