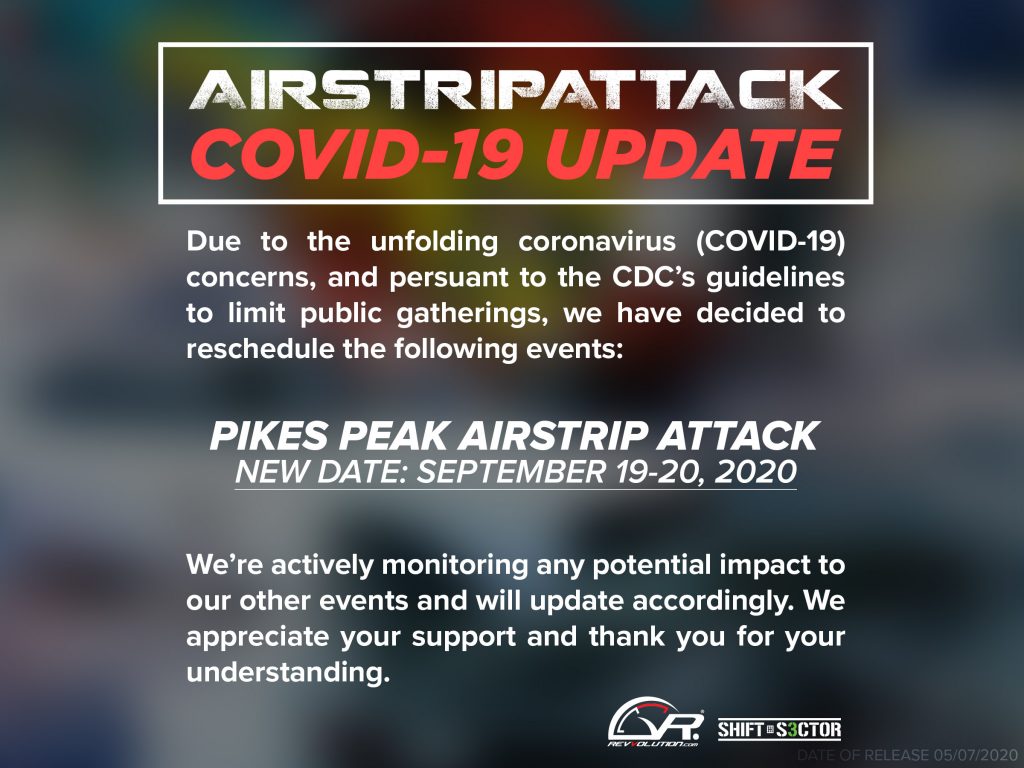 UPDATE FOR PIKES PEAK AIRSTRIP ATTACK 5/7/2020
Due to the unfolding coronavirus (COVID-19) concerns, and pursuant to the CDC's guidelines to limit public gatherings, we have decided to reschedule the following events:

Pikes Peak Airstrip Attack (originally scheduled for June 20-21, 2020) to a new date of September 19-20, 2020.

We're actively monitoring any potential impact to our other events and will update accordingly.
Ensuring the safety and health of all individuals attending our events is our highest priority. All competitor and spectator purchases will be transferred to the new event dates. However, if you wish to receive a refund, please email info@airstripattack.co and we will process requested refunds in a timely manner. We appreciate your support and thank you for your understanding.